CARLOS ALBERTO HENGGELER DE CARVALHO ANTUNES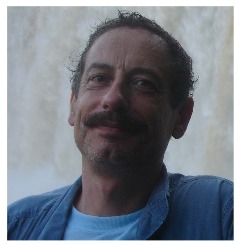 ---

Carlos Henggeler Antunes was born in Lousã (Coimbra), 30 December 1959.
Academic degrees
1983 - Electrical Engineering, University of Coimbra.
1992 – Ph.D. in

Electrical Engineering (Optimization and Systems Theory), University of Coimbra. Ph.D. Thesis "Decision Support in Multi-Objective Linear Programming. A Model for the Strategic Planning of Telecommunications Networks" (

extended abstract

)

2005 - Agregação
Present position
Full professor at the Department of Electrical Engineering and Computers, Faculty of Science and Technology, University of Coimbra.
---
Contacts
Dep. Engª Electrotécnica e de Computadores, Universidade de Coimbra, Polo II, Pinhal de Marrocos, 3030 Coimbra (tel. 239 796259, fax: 239 796247); e-mail: ch@deec.uc.pt
INESC Coimbra, R. Antero de Quental 199, 3000 Coimbra (tel. 239 851040/9, fax:239 824692); e-mail: cantunes@inescc.pt
---
Teaching activity
Responsável pelas Unidades Curriculares:
---
R&D
Main areas:
Researcher at the R&D Unit INESC Coimbra (Institute of Systems Engineering and Computers – Coimbra).
---
Projects
"

Advanced Models for Modernization Planning of Telecommunication Networks

", JNICT (1996-1997).

"

Dealing with Imprecision and Uncertainty in Multiobjective Linear Programming

", PRAXIS XXI, Exact Sciences / Mathematics (Jan 1997- Mar 2000).

"

Optimization of Remote Control of Loads in Electrical Distribution Network

", PRAXIS XXI, Engineering Sciences (1997-1998).

"

A Study on Multiobjective an State-Dependent Dynamic Routing in Multiservice Networks

", PRAXIS XXI, Engineering Sciences (July 1999 - June 2001).

"Dealing with Uncertainty in Mathematical Models for Decision Support", POCTI/1999/MAT/32379 (Jan 2002- Dec 2003).

"Network Multiobjective Programming Models for Management Support", POCTI/GES/37707/2001 (Feb 2002- Jan 2005).

"

Electricity market transformation - a multi-objective modelling approach to support strategic decisions

", POCTI/ESE/38422/2001 (July 2002- Jul 2006).

"

Models and Algorithms for Tackling Uncertainty in Decision Support Systems

", POSI/SRI/37346/2001 (July 2002- July 2006).

"Multiobjective Input-Output Models for the Study of Energy-Environment-Economy Interactions", POCI/ENR/57082/2004 (Sept 2005 - Sept 2008).

"

Sorting and Performance Evaluation with Qualitative/Ordinal Information Using Multiple Criteria (QUORUM)

", POCI/EGE/58371/2004 (May 2005 - May 2008).

Member of the Management Committee of the COST (European Cooperation in the Field of Scientific and Technical Research) Project "Algorithmic Decision Theory", COST IC0602 (May 2007 - Dec 2010).
"Multiobjective Models in Energy Efficiency Evaluation Problems", PTDC/ENR/64971/2006 (Oct 2007 - Sept 2010).
---
Scientific institutions
Portuguese Operational Research Society (

APDIO

).

INFORMS (USA)

European Special Interest Group on Multicriteria Analysis (ESIGMA).
---
Main publications
List of Publications / Research Reports
---